Day tickets are available for the Yarrow Farm and County School beats only. Tickets are limited to one a day unless a husband and wife, parent and son or daughter or two friends want to fish together. This means that you will not have to share the beats with another day ticket purchaser although you may be joined at some stage by a member. The Committee reserves the right to restrict the number of tickets sold at its discretion.

Tickets can only be booked and paid for in advance and online. Please note that you cannot pay on the river bank.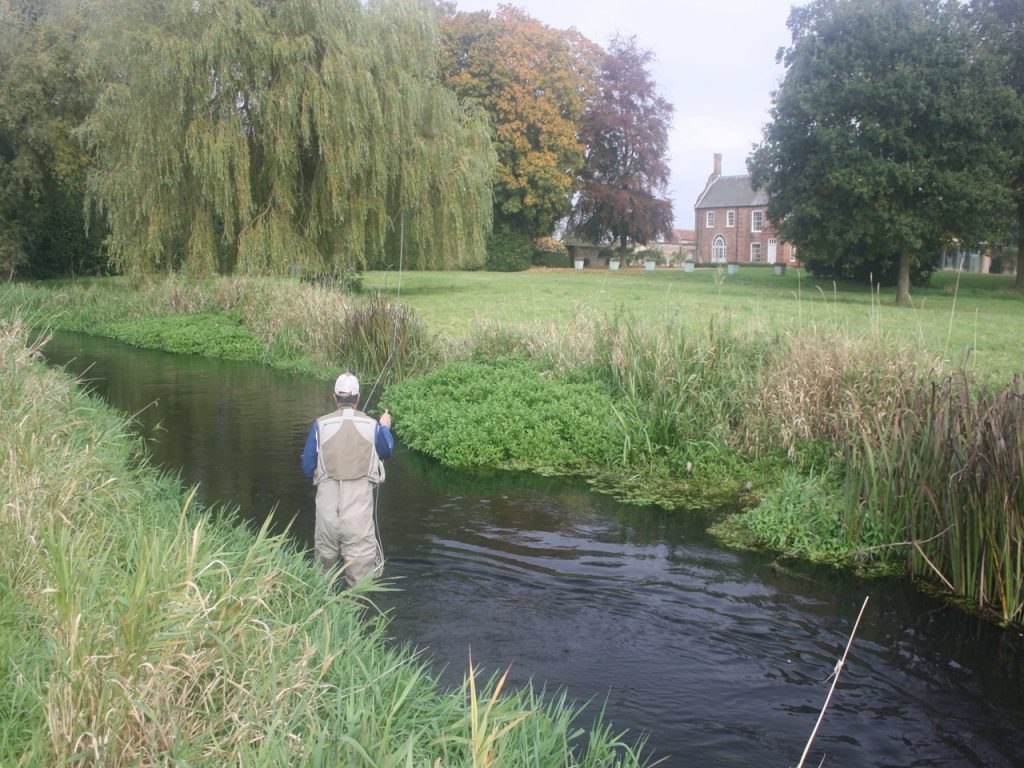 The Yarrow Farm Beat has an interesting mix of water with deep pools and faster-flowing water with a gravel bottom. Wading is not essential although lengths of the Beat can be waded with care. The County School Beat is less immediately attractive as it is relatively slow-flowing and quite straight. Wading is not recommended except for the area immediately downstream of County School bridge itself.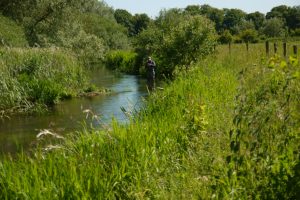 When you book a ticket, you will receive an email with your ticket, Fishery rules, the code number for the padlock on the signing-in box, a map of the Fishery showing the two beats, car parking areas and the main access point.
Day tickets costs £30 and allow you to take two stock fish – which are tagged – only and catch and release as many as you wish. This season's stock fish have a RED tag but if you catch an over-wintered fish it will have a black tag. All wild and untagged fish must be measured before they are returned to the river. Their lengths must be recorded on the catch return card. Fishing is from dawn to dusk.


On arrival at the Fishery please go the the signing-in box and complete Part 1 of a catch return card for the beat or beats that you will be fishing. Part 2 of each card must be completed before leaving the Fishery.
You can use the calendar to check availability and make a booking. You will need to book ahead as it may not be possible to book and pay the day before you want to fish. The season opens on 1 April and closes on 29 October, both days inclusive.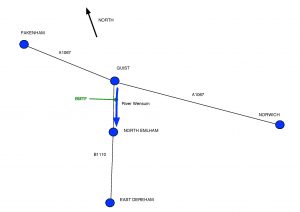 You can download travel directions here:  Travel directions – Bintry Mill  These directions will tell you how to find the Yarrow Farm and County School beats.
In case of a problem with a booking or to confirm a booking has been made, contact Andy Hunt, treasurer@bintrymill.com or Richard Nelson secretary@bintrymill.com or o1362-696741.